479-443-1990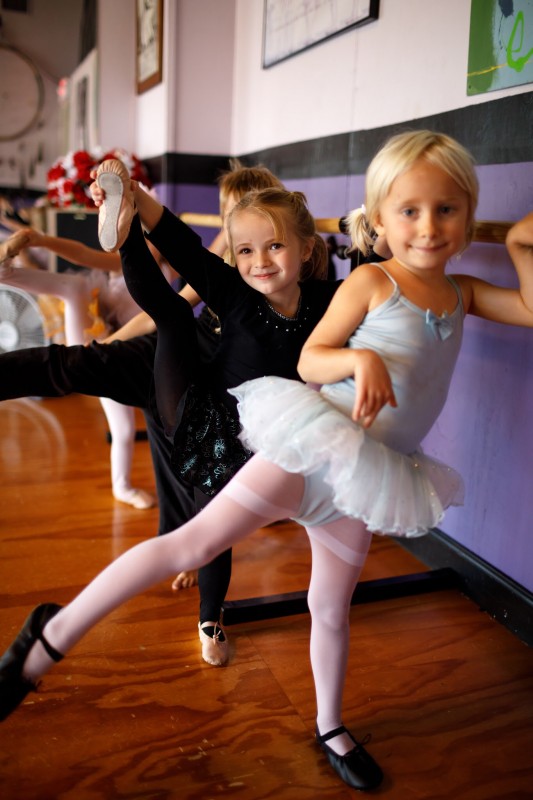 ACRO
Acrobatic training teaches flexibility, balance, strength, muscle control, and above all, discipline and concentration. Basic tumbling skills such as cartwheels, walkovers, handsprings as well as more challenging tucks and aerials will be incorporated with strength training and conditioning.
BALLET
Ballet training is essential to all other dance styles, and develops strength, grace, poise, posture and musicality. Classical yet vibrant, traditional yet evolving, the technical training of ballet is the basis and foundation of all dance.
CONTEMPORARY
Contemporary draws on modern dance techniques as well as newer philosophies of movement that depart from classical dance techniques by altogether omitting structured form and movement. It is recommended that ballet be taken concurrently.
HIP HOP
Hip Hop is a street-born form of dance that incorporates urban style and is set to uptempo, rhythmic music and beats.
JAZZ
Jazz combines solid dance technique with fun and challenging combinations. It ranges in style from the excitement of funk to the bravura of Broadway. Jazz technique develops strength, coordination, flexibility, and the controlled movement of each part of the body.
LYRICAL
A beautiful blend of ballet technique, jazz rhythms, and modern style create dances that reflect the emotions and lyrics of the music. Lyrical dance encourages natural, spontaneous movement and personal interpretation.
MUSICAL THEATER
Our Musical Theater class focus on elements of dancing, singing and acting; all of which are necessary components of musical theatre. The class will touch upon history and various styles of this art form and students will have the opportunity to perform numbers from well-known musicals.
TAP
Tap dancing is a fantastic way to improve rhythm and coordination. Using metal taps that are fastened to the balls and heels of shoes, tap adds the element of sound so we teach our students how to count sounds. Students learn to make clear, correct sounds.
Jazz/Ballet/Tumbling
This combination class will introduce a young dancer to several dance styles including (but not limited to) Jazz, Ballet and Tumbling. This class is designed to keep the dancers moving and engaged while having fun and learning the discipline and joy of dance.
Family Acro
By popular demand we added a brand new class to the schedule! In this class we will be taking the basics of partner yoga while building family bonds and trust. We will be building on skills so it is required you keep the same partner for the year.
Circus Arts
A perfect class to introduce some FUNdamentals of hooping, poi, juggling, and rings. Bring your hoop and poi if you have them.
479-443-1990